International Container Transportation Online Forum

//

Motion.EurasiaPRO
07 october 2021, 13:00 - 15:00 (GMT+3, МСК), Online
International Container Transportation Online Forum «PRO
//

Motion.Eurasia»

In 2020, rail freight transit via Russia has shown its reliability and efficiency. The volume of container traffic in UTLC ERA services in 2020 amounted to a record 546.9 thousand TEU.

To ensure a high level of service and speed of delivery of goods in the China-Europe-China traffic, the partners of the alliance are intensively improving transportation technologies, expanding nomenclature of goods, looking for new points of origin and end-use destinations. New customers from Europe and China have been attracted since 2020, and more customers are expected by the end of the year. The company's plan for 2021 is 670 thousand TEU.

Against the backdrop of economic recovery in Europe and China, trade between countries is growing, the logistics market is changing. In order to respond to market changes in time, it is necessary to work proactively and in a coordinated manner. What are the priority measures for cross-border infrastructure development? Is there a need for further diversification of cargo flows? How will multimodal services develop? These and other questions will be duscussed by the speakers of the international container transportation online forum "PRO // Motion. Eurasia".

In 2020 online forum gathered more than 450 participants, 13 countries, 600+ unique views

Formats and opportunities:
Business program




Networking




Sponsorship and Advertising




Key
speakers

of the forum
Key
topics

of the business program
Eurasian container transit

New Challenges and Opportunities

Freight Route China – Europe

Competitiveness of Rail Freight Services

New products and growth points

Multimodal services, post, e-commerce, sanctions freight, new cargo segments

Digitalization of transit

EAEU Digital Transport Corridors, IT Solutions for Container Logistics

Cross-Border Infrastructure

Up for freight traffic growth
Partners
General partner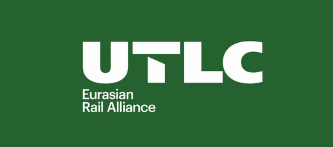 АО «Объединенная транспортно-логистическая компания – Евразийский железнодорожный альянс» (ОТЛК ЕРА)
https://www.utlc.com
JSC United Transport and Logistics Company – Eurasian Rail Alliance (UTLC ERA) is an asset-light forwarding company. It is an operator of transit container services between China and Europe, performing transportation of goods through the territory of Russia, Kazakhstan and Belorussia, as part of regular container trains from China to Europe (5430 km) per 5.5 days. The founders on an equal footing are JSC RZD, Belarusian Railway (BCh) and JSC NK Kazakhstan Temir Zholy (each owns 33,33% of shares).
UTLC ERA traffic volume in 2019 amounted to 333 thousand TEUs. During the first seven months of 2020 traffic volume amounted to 277.6 thousand TEUs showing 67% growth with the respect to the same period of 2019.
UTLC ERA supports various projects in the field of cultural and sustainable development of the countries participating in the New Silk Road.
JSC United Transport and Logistics Company – Eurasian Rail Alliance (UTLC ERA) was created on 2 April 2018 after restructuring JSC United Transport and Logistics Company (JSC UTLC), that was founded on 13 November 2014. UTLC ERA is UTLC's legal successor in operating transit container services.
JSC «Russian Railways»
https://www.rzd.ru
JSC Russian Railways is one of the world's largest railway companies with huge volumes of freight and passenger traffic, with high financial ratings, qualified specialists in all areas of railway transport, a large scientific and technical base, design and construction capacities, and considerable international experience. cooperation. The company operates one of the largest railway systems in the world with a length of 85.5 thousand km, occupying a leading position in the length of electrified lines - 43.7 thousand km. In the transport system of Russia, Russian Railways provides over 45% of the total cargo turnover (including pipeline transportation) and about 25% of passenger traffic.
RZD TV
http://rzdtv.ru
Телеканал РЖД ТВ – источник качественной информации для сотрудников российских железных дорог и участников отрасли в целом. Канал стремится помогать в выстраивании профессиональных и жизненных стратегий, рассказывает о том, как функционирует компания, о технических новациях, об экономических достижениях, о производстве, о достойных людях, о социальных проектах и построении досуга, о спорте, о самых важных новостях в жизни страны и мира в целом.
International Container Transportation Online Forum «PRO
//

Motion.Eurasia»

7 October 2021

Online, Online
Registration